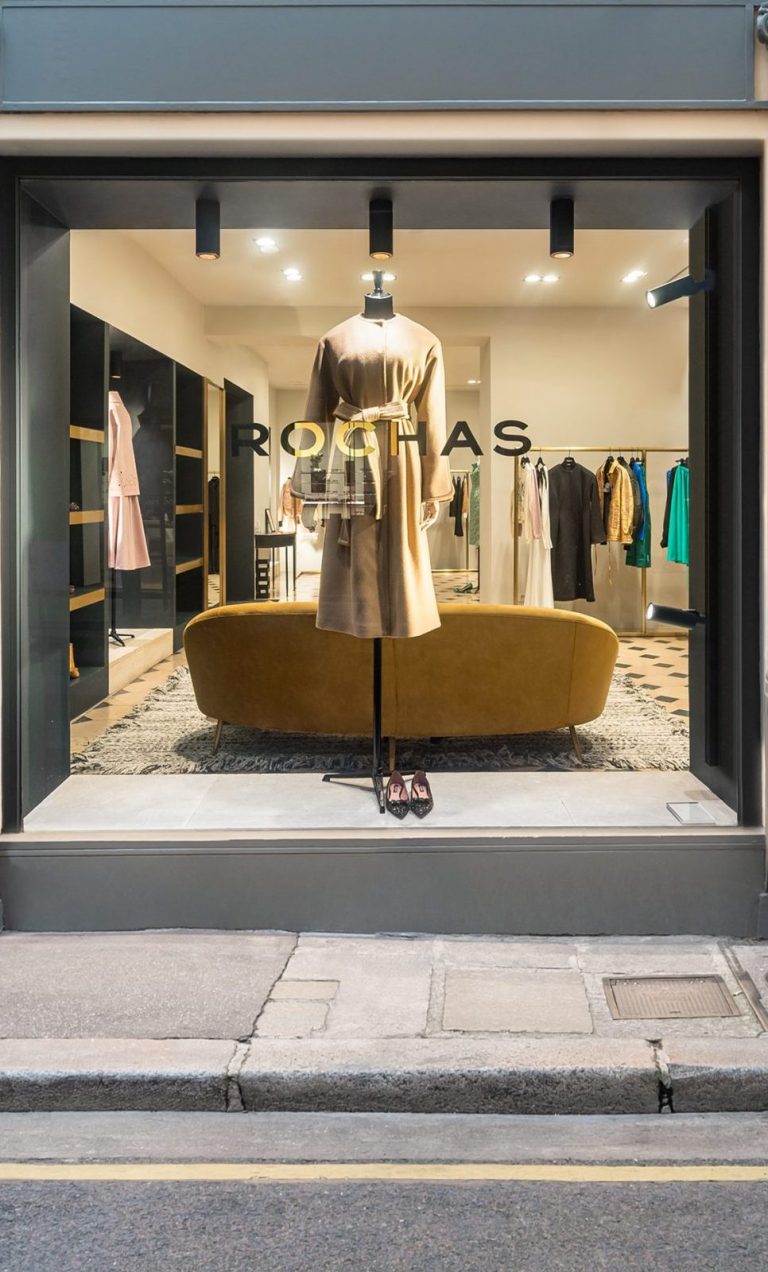 Winter 2021 is at the Rochas boutique
As we approach the end of the year, winter turns colourful and couture at Rochas
A COUTURE
TRIBUTE
In rue de Grenelle, behind large windows, the Rochas Autumn Winter 2021 collection unveils itself. As in a tribute to the House's work from the past decade, the collection summons up elegance à la française thanks to precious and dazzling fabrics, that once put together, fashion the most incredible couture silhouettes.
A MAGICAL
WINTER
High heels embellished with toothsome candy-like bows, sweet hues of dragée pink and teal, as well as bags in bright colours pepper the collection with lively touches. Finally, like the Rochas painted with gold leaves on the shop window, the tulle, jacquard, and other gold fabrics brighten up the boutique and remind of the magic and opulence of the end of the year celebrations.
OPENING HOURS
The Rochas boutique is located at 31 rue de Grenelle, Paris 7th, and is open Tuesday through Saturday, from 11am to 7pm.
Tel: +33 (0)1 43 25 92 29
FIND IT ON MAPS