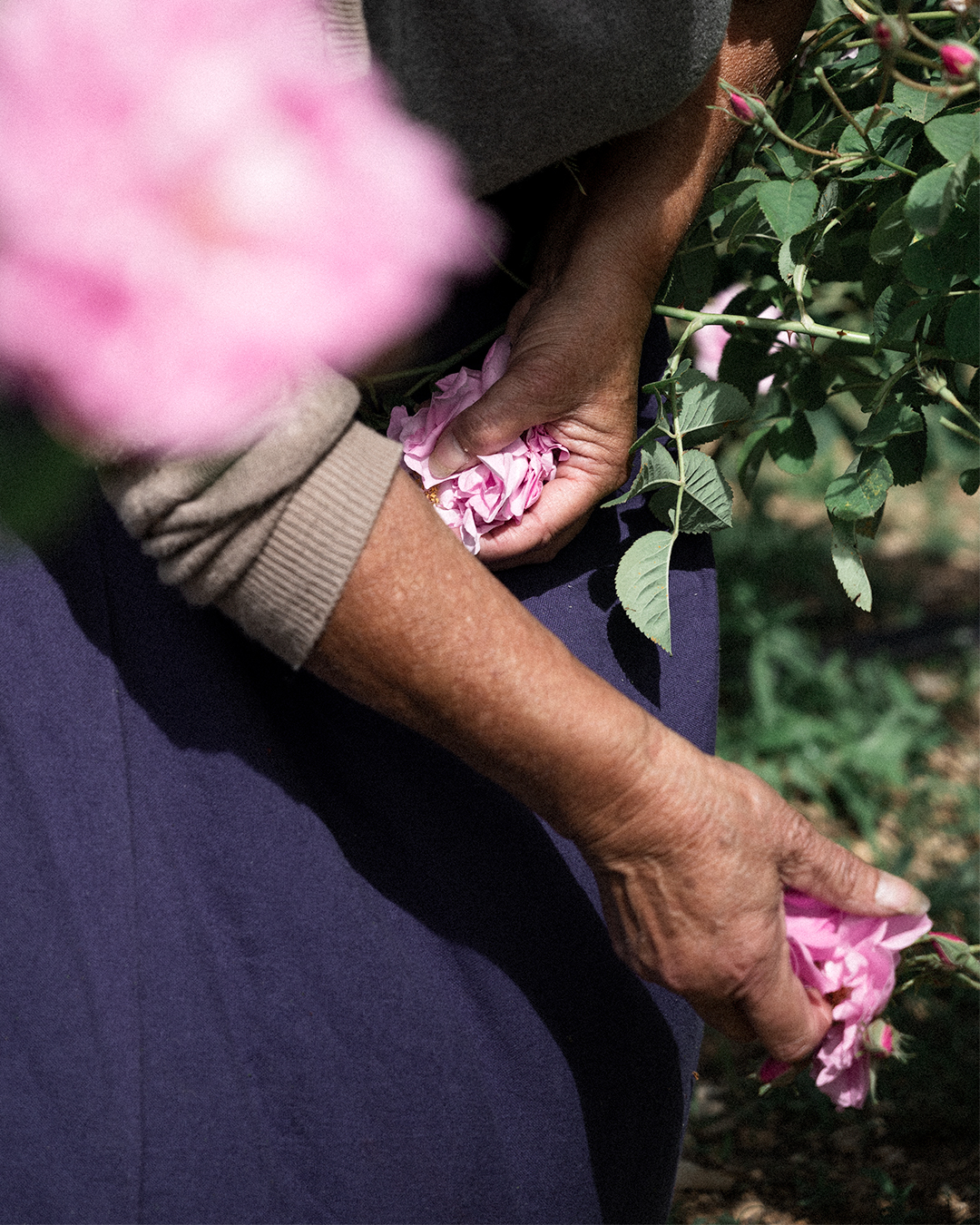 Rose de Mai
Every spring on the hills of Grasse, in the south of France, the harvest of the Rose de Mai takes place
TRADITIONAL
SAVOIR-FAIRE
The Rose de Mai is one of the treasures of French perfumery, and some great Houses, like Rochas, have the privilege of owning their own fields to cultivate it. It is traditionally hand-picked between May and June by pickers who pass on their 'savoir-faire' from generation to generation. Early in the morning, while the sun is still low, the harvest begins in a bewitching scent. One by one, the most beautiful roses are picked with a firm, but delicate gesture. The workers then place the roses in their traditional apron, so that they can move freely from one rose bush to another.
50 SHADES
OF ROSE
A flower of great beauty, with its round shape and numerous petals, the Rose de Mai has the particularity of not being picked in bud but only when it is fully bloomed. The harvest always takes place at dawn to preserve its perfume. Each rose bush has a fantastic colour palette. Indeed, the rose will change colours as it evolves, from the delicate bright pink bud to the pale pink blooming flower, ripe for picking
AN ICONIC
FLOWER
The Rose de Mai, or Rosa Centifolia, is a legendary flower of French perfumery, cultivated since the 17th century. Its unique scent is one of the key ingredients of many legendary fragrances. It has a rich and sweet smell, deeply "rosé" and very persistent. Rochas uses it today in one of his irresistible scents, Mademoiselle Rochas.
Discover Mademoiselle Rochas