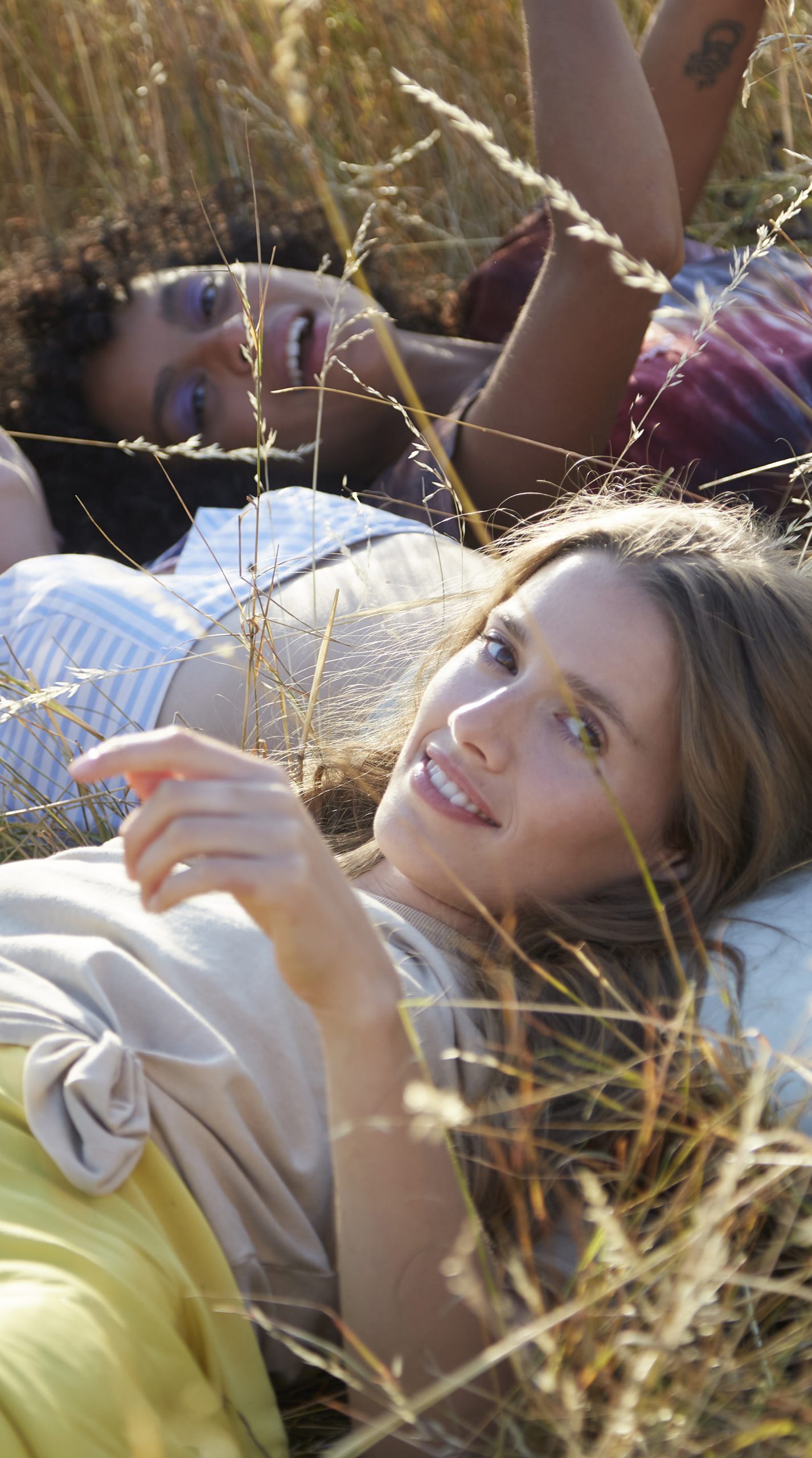 GIRL
Are you ready for the change? Discover Girl the fragrance for a new generation.
GET INTO
THE REAL LIFE
Conscious, generous, positive mediactivist … GIRL is the embodiment of this new generation. A perfume to wear to do good for yourself, for others and designed with a more respectful approach for the planet. And which brings in its wake the beginnings of a joyous revolution … Welcome to a changing world!
100%
FEEL GOOD
This new kind of Floral Woody Citrus Eau de Toilette is a feminine story. Composed by Anne Flipo, IFF Master Perfumer, it stands out as an ode to freedom and well-being with a vegan formula, 90% of natural origin that brings down the pressure, thanks to an extract of neroli with relaxants properties demonstrated by neuroscience *. A precious ingredient, 100% natural, responsibly sourced and completely traceable to do yourself good.
GIRL
• THIS IS NOT an artificial casting … But a real story of friendship between Emma Le Doyen, friend of Laura Weaver and model chosen for the campaign, surrounded by Lavinia Julien and Jade, her GIRLsquad (G) IRL.
• THIS IS NOT a convoluted scenario … But the real luxury of moments shared with the people you love.
• THIS IS NOT a complicated set … But the most beautiful setting: the nature that surrounds us, here or there.
• THIS IS NOT the photoshopped life but unretouched models … Because joy, friendship and femininity don't need correction or post-production!
AN OPTIMIZED
FORMULA
Free from colorants, stabilizers and UV filters often found in traditional formulas, BHT and benzyl salicylate. Boosted with ingredients of natural origin, the formula has been knowingly mastered from the outset to contain as few allergens as possible. A formulation bias that in no way changes the integrity of the fragrance.
Buy Girl